A New Endeavor - Fall 2020 Painting Workshops in India
Feb 21, 2020
"Traveling—it leaves you speechless, then turns you into a storyteller."
― Ibn Battuta, The Travels of Ibn Battutah
In 2014, I traveled to Tuscany, Italy, for a painting workshop with the renowned watercolor artist Sarah Yeoman. Painting flowing watercolors with her was truly a transformative experience for me. That one week literally helped me rediscover my passion for painting and traveling, and the experience has been enriching my life to this day in more ways than words can describe.
Sarah paints in a fearless and impressionistic style, and her paintings are full of light, life and introspection. In addition, she is a compassionate teacher who has a lot of sympathy for beginners. Did I mention that she is also a poet and musician!?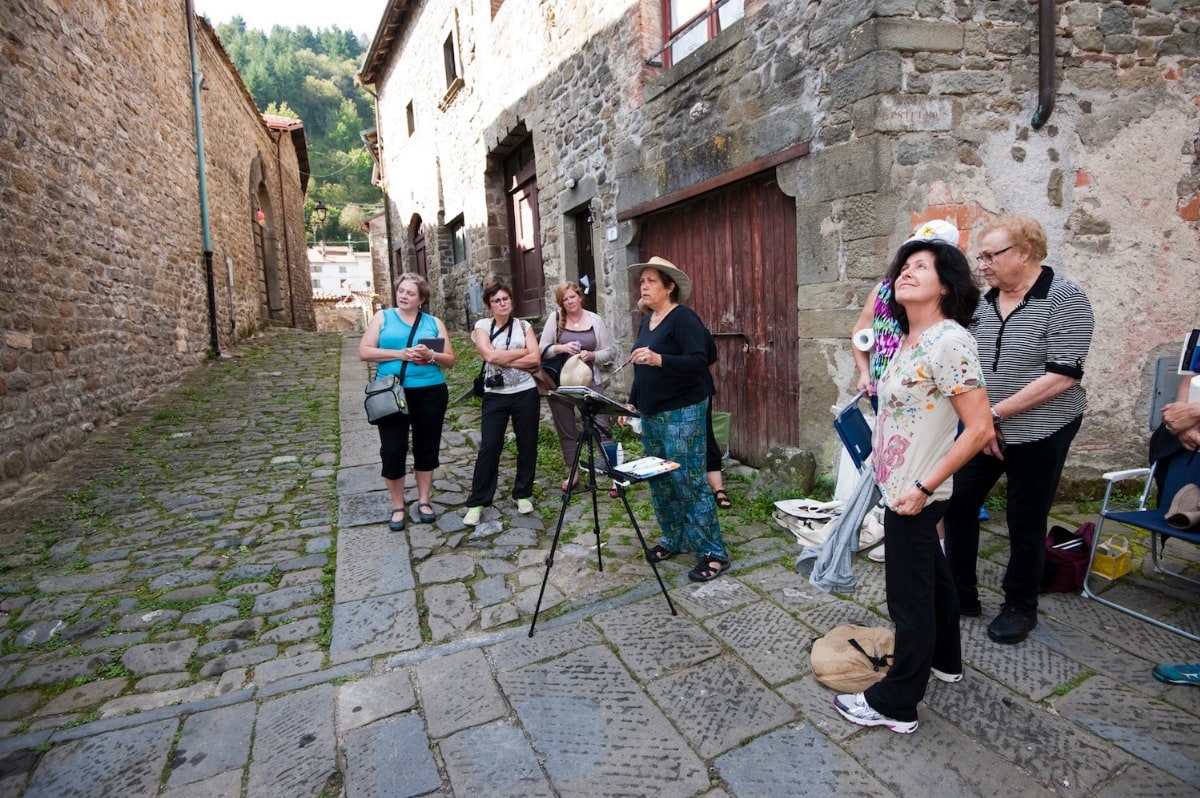 We worked long hours in the studio, but the overall mood through the trip was fun and light-hearted. I cherish the new friendships I formed in Tuscany, with Sarah as well as with my other fellow travelers. The memory of the camaraderie and laughter we shared, especially during our long chat sessions in the sun-dappled courtyard, is something that makes me smile even as I type out these words.
Painting in Italy was a delight in other ways as well. It is a beautiful region (goes without saying!) but to me it was extra special because being in the lush green hills of Tuscany, with glorious views of snow peaks, made it easy to relive cherished memories of carefree vacations in the Himalayas.

Memories of Childhood Vacations

I was born in Delhi and, till my early thirties and a few years before I moved to the US permanently, my home was in this bustling capital city of India.
Throughout my childhood and teenage years, every summer, and sometimes in fall as well, my dad would take us on long road trips to off-the-beaten-path hill towns of Himachal Pradesh and Uttra Khand. Both these north Indian states are home to large sections of the Lesser Himalayas, a mountain range that extends for 1500+ miles from Kashmir to Bhutan.
Every trip used to be a bit of an adventure because we would leave the house not knowing our destination. More often than not, the first half an hour of the drive out of Delhi would be spent in debating and voting as a family on which direction to take once we reached the National Highway. Those were the days!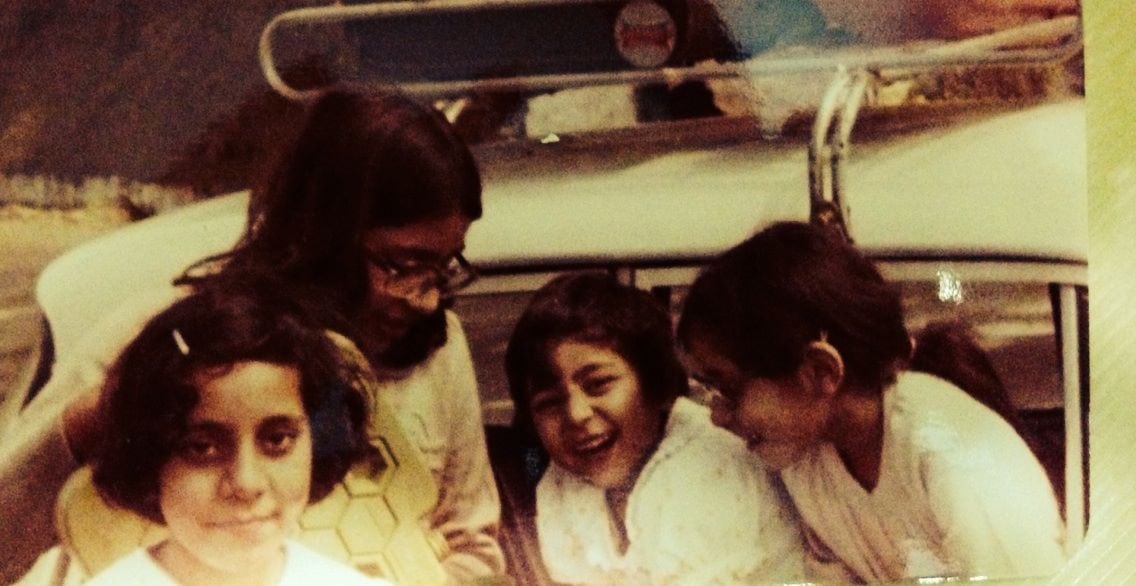 One of my favorite photos of my siblings, taken enroute to Chail, Himachal Pradesh, in 1981
Fast forward to Fall 2019. I was visiting friends and family in India and making my liesurely way, admittedly on a meticulously planned itinerary, through several scenic locations across 5 different Indian states. One of the stays was in the breathtakingly beautiful Kangra region, and it was there that something that has been on my wishlist for many years started to finally take a solid shape.
Comfortable, Secure and Affordable Trips for Women Artists

Over the years, several of my women artist friends, including Sarah, have mentioned that they find the idea of traveling and painting in India both fascinating and daunting. I can empathize with that. Though I have frequently travelled alone in India, it's not something that's easy or even advisable to do if you are new to the country.
I have long wanted to share my joy in the breathtaking views, unique culture and spiritual serenity that India has to offer to creative souls everywhere. But I also knew it would need careful planning and a dedicated team locally, with much emphasis on comfort, security and affordability, to create a successful experience for women travelers.
After a long series of brainstorming sessions with my artist friends here, not to mention the thoughtful research done by my India-based team member, a seasoned traveler who will also be our co-host on both trips, we are now ready to make this dream come true.
In Fall 2020, we will be hosting two workshops for women artists in Himachal Pradesh. We have designed the itinerary with great care to ensure there is plenty of time for sightseeing, painting and rejuvenation. And safety is a top priority. In addition, these are all-inclusive trips, where all a participant has to do is get to Delhi, India, and then we take care of everything.
About the Workshops in India

The first workshop, where Sarah will be the guest artist cum teacher, will begin on Oct 27 and end on the morning of November 5.
The second one will be from December 6-12. I will be co-teaching this workshop with another exceptional artist, Radhika Srinivas. Radhika and I first met at the 2016 Plein Air Convention in New Mexico, and this is another friendship that's close to my heart.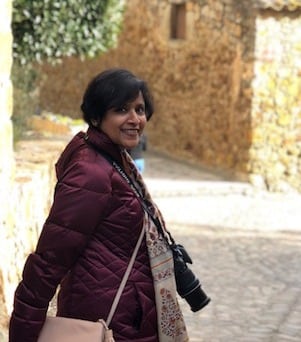 Radhika, an award-winning fine artist, is an empathetic and caring person. She has a unique way of blending and balancing atmospheric effects with precise details in her stunning watercolor paintings.
As the current president of the Philadelphia Watercolor Society, she is making a valuable contribution towards nurturing and supporting a large community of artists in the region.
I look forward to sharing more details about the locations, itineraries and resources about these workshops here in the coming days. Please contact me with your questions and suggestions!
Here are some quick links for your reference: