Staying Focused in the Midst of a Global Pandemic
May 27, 2020
The COVID-19 pandemic has had an unprecedented impact globally. While we are all trying to cope with the unexpected economic, sociological and psychological implications of the current situation, one is also struck by the stories of courage and generosity that are emerging all around us.
In my town, a group of volunteers has been working round the clock since March to collect, organize and provide food and essential supplies to families in need. Especially commendable is their use of social media to spread the word and keep the initiative going (check out their Facebook Group here). I am also inspired by many people I know personally who are using the period of social isolation to challenge themselves to learn new skills as well as to interact mindfully with friends and family. Many artist friends are offering online classes and workshops, adapting amazingly fast to new technology and formats.
Needless to say, I have had my own share of challenges. This was going to be a year of adventure and explorations. My first-ever art residency, to be held through the month of April in Venice, Italy, was cancelled. This was to be followed by participation in the Plein Air Convention in Colorado, which has now been rescheduled. And later in the year, I was set to host my inaugural painting workshop in India. Needless to say, all these plans have had to be put on hold till 2021.
However, once I got over the initial disappointment, I began to see that I could still continue to hone my art and self-learning initiatives, albeit while staying put at home. Over the last two months, I have been exploring new techniques, color palettes and themes. Here is a brief synopsis of the projects I have been working on.
Harbour Paintings
Last year, I spent several weeks traveling in California, staying and sketching in different locations, soaking in the picturesque vistas and the truly gorgeous light. Needless to say, I took numerous reference photographs as well. This month, I have been browsing through those photos as well as referring to my pencil sketches and notes to create new paintings, especially the harbor scenes around San Diego. A huge stress buster and so much fun! Below is one of the paintings from this series. Visit this page to view more.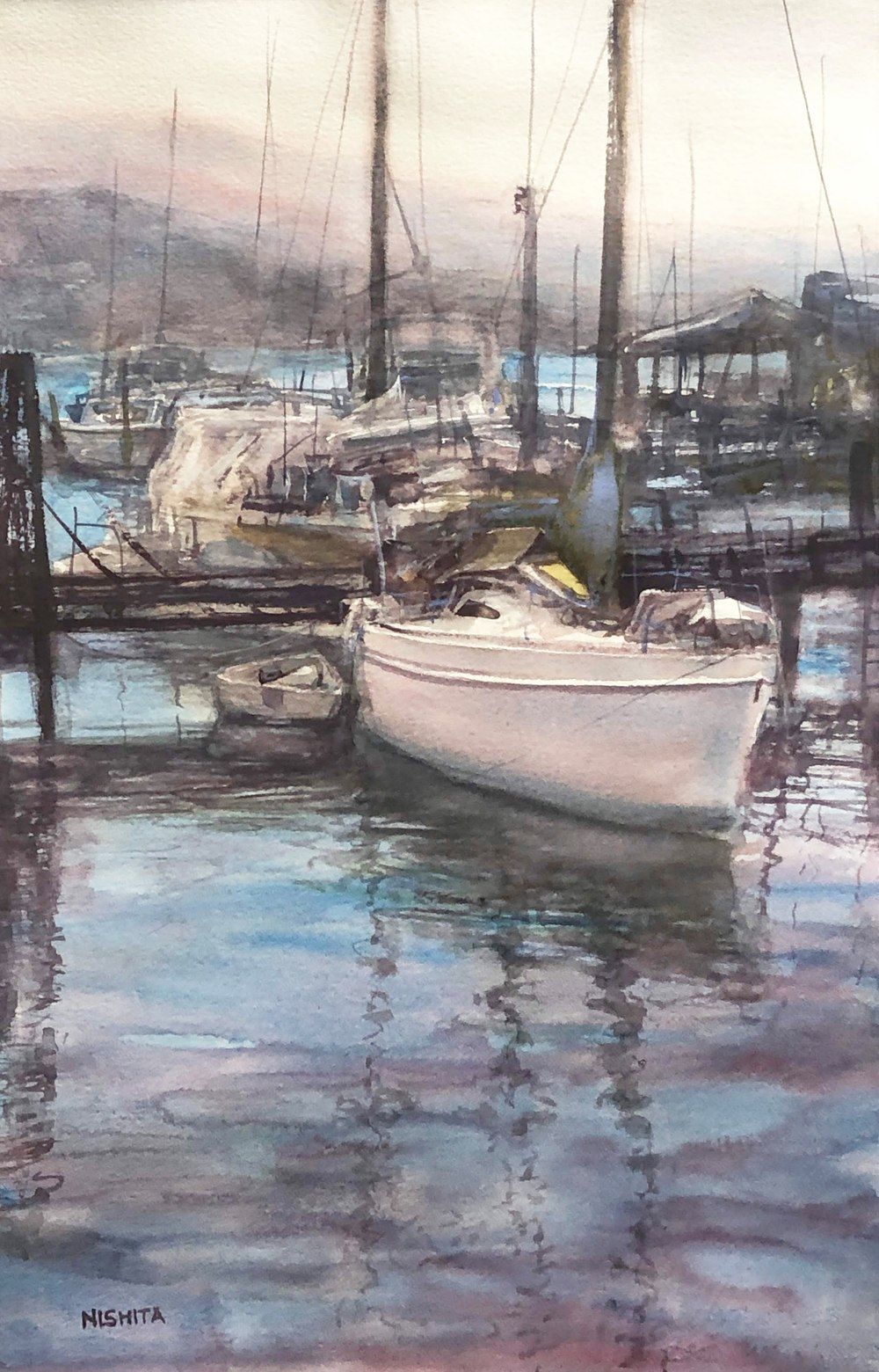 Portraits
I consider myself primarily a landscape artist, but when I came across the Short Dog Studio's weekly (V)TGIF sessions, I decided to challenge myself and try my hand at the art of portraiture. It's been an interesting learning experience, trying to capture the subject's facial features and expressions in watercolor. A big thank you to Beth Brownie Bathe and Bill Taylor for making the reference photographs available for free and bringing so many artists together through their initiative!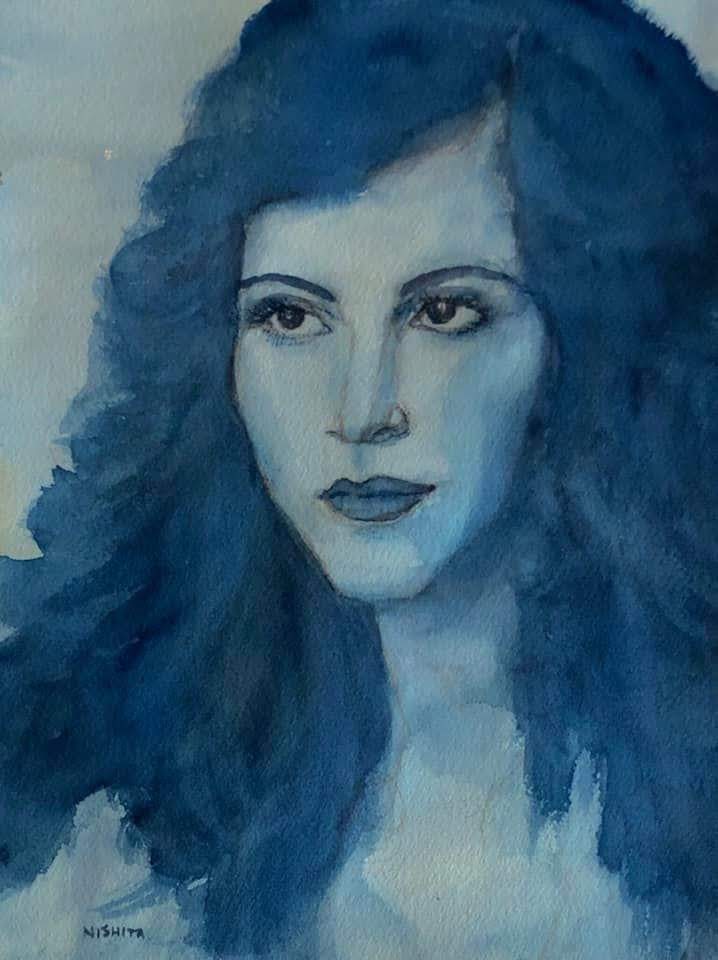 Art History
Exploring the lives and works of master artists from the previous centuries, especially the Impressionists, has long been an abiding interest. Recently, I have been particularly enchanted (all over again) by the watercolor paintings of John Singer Sargent and have been using the downtime to tune into online lectures and documentaries to delve deeper into his palette and techniques. I will share more about this in an upcoming blog post.

Newsletter & Giveaway
Last but not least, I am launching a monthly newsletter to share my artistic adventures with a wider audience. Be sure to sign up for it to qualify for my inaugural giveaway and a chance to win an original painting by me in June! Click here to learn more.