Finding Inspiration in a Snowy Landscape
Mar 05, 2019
Winter in Maryland is fairly blustery every year, but this year, we have had a snowier-than-normal season by any standards. With one winter storm following another, and the days still being fairly short in February, there were very few days when one could be out and about, sketching and painting plein air. Having been born and brought up in a tropical country, it has taken me many years to cozy up to long winters, pun unintended.
However, as an artist, I do find a huge silver lining in the sheer beauty of a pristine white landscape that invariably takes my breath away (for all the right reasons). As soon as the sun comes out after a snowstorm, the snow begins to shimmer in the iridescent light bouncing off of its surface. And when the thaw sets in, for a very short period of time, this effect intensifies. As one pays closer attention, one begins to see not just the blues and the grays, but a myriad of warmer tones such as yellow and orange in the sunny areas, or pink and violet in the shadows.
My walks on such days have inspired some paintings recently (see below) where I have tried to capture my joy in this experience. I hope you enjoy browsing through these as well!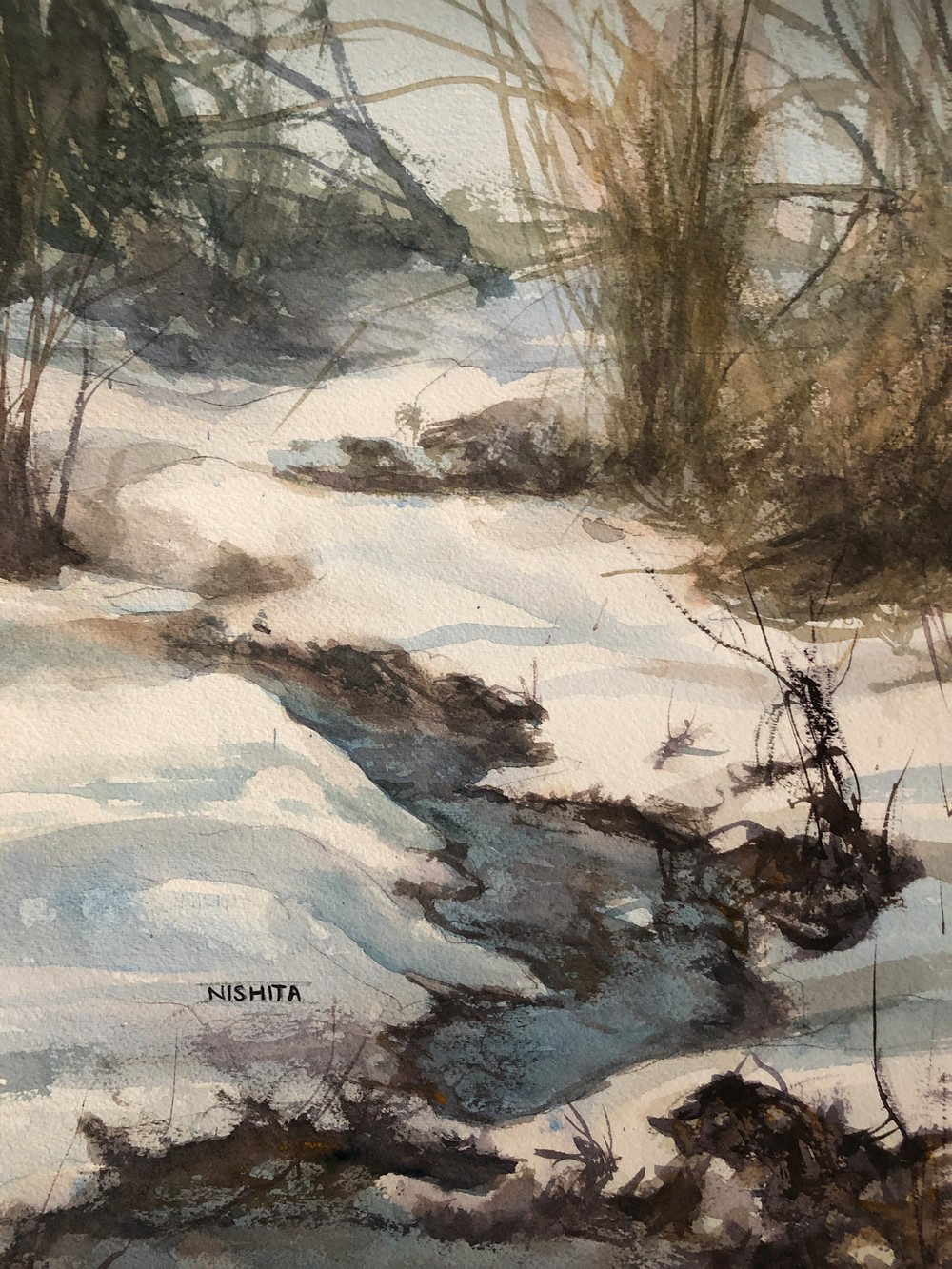 Melting at the Edges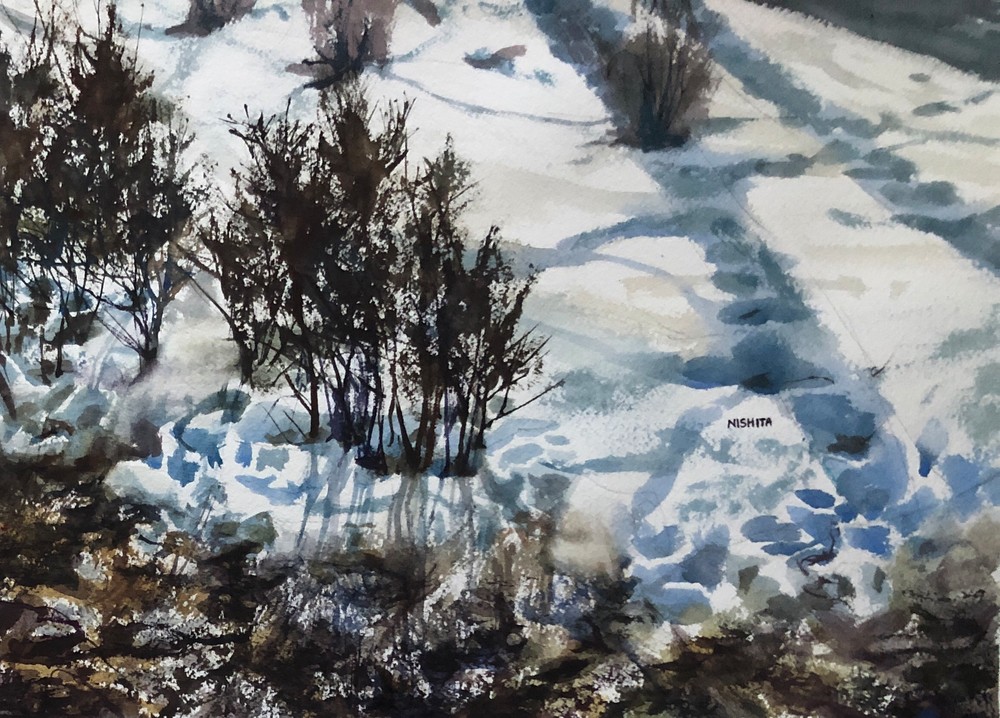 Melting Snow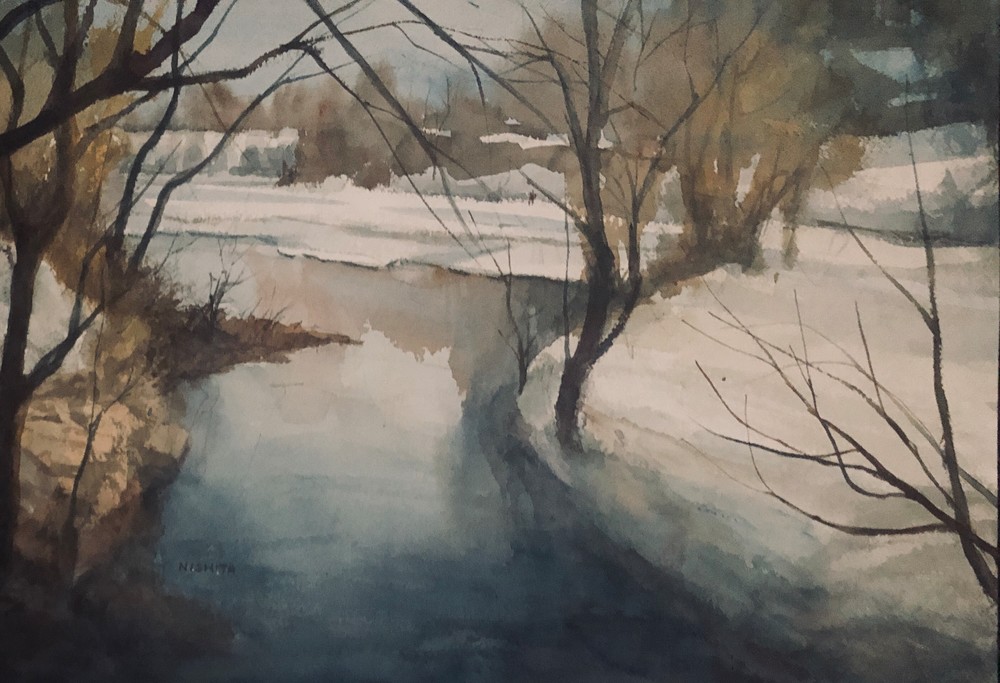 Nature's Temple